Page 2 of 2 •

1, 2

I picked up a plywood racing cockpit last year complete with PC, monitor, G-27 wheel controller and a bucket seat. The guy said it was from a 1984 BMW. I think he's half right.
I took it apart, built a frame under it and put it up on castor wheels so i could roll it out of my VR space. Then I went to work trying to figure out how to easily transition from flying to driving and came up with this.
This is how it looks for air combat. I have some ideas to incorporate a yoke controller for bombers and civilian sims.
Here I remove the joystick and rotate the joystick mount out of the way. The instrument monitor is held vertical by a bracket on each side. When I release the brackets the monitor lays flat.
Now I reach under and release the wheel shelf from the stowed position letting it hang. With the wheel shelf out of the way the instrument monitor can be stowed under the desktop.
The wheel shelf is held in position using barrel locks underneath either side. Eventually I'll replace this shelf with something that will allow me to use the gear shift when flying. It would be perfect in the Hurricane.
This is why I wanted to get the cockpit up off of the floor.
Another bracket holds the pedals in place and a false floor covers the opening. I'm working on something to hide all of the messy bits here.
Warrant Officer




Posts

: 785


Join date

: 2012-02-27


Age

: 49


Location

: Cape Breton Island



Nicely done StiC. Me thinks you have a stroke of mad genius in you.
OK, now I must admit that StiC's project above is far more creative and involves advanced planning and craftsmanship, while my time this past Saturday was spent entirely on self-indulgent gratuitous fun.
My neighbour and I were invited to the local BMW dealership and allowed to test-drive the 2018 M4 Ultimate Package with DCT trans, the M2 six-speed stick and the absolute rocket-ship known at the M6 Grand Coupe (that thing kicks you in the guts when you floor the accelerator).
My favorite is the M4. I've been saving my nickles and dimes for one since I retired and I've placed it solidly in my bucket list. I plan to buy one some day (less the goofy stripes) even if its the day before I die!!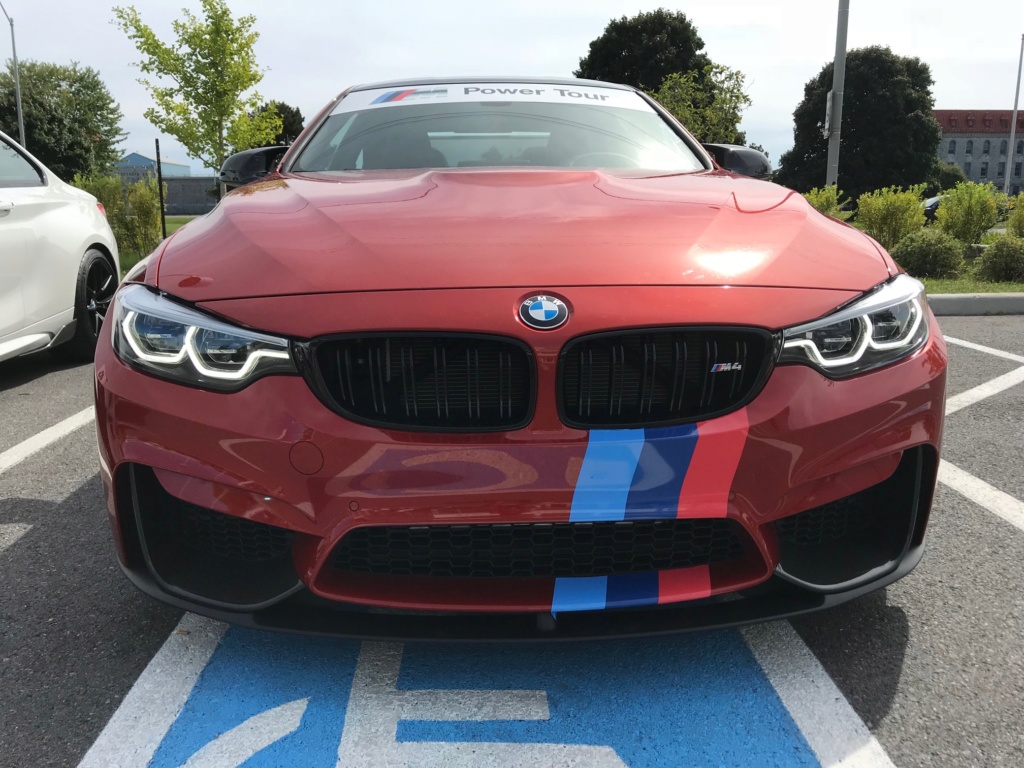 Speed,

That is quite the bucket list item. Did you get to drive all three models? I misread it the first time and was confused by the DCT in a stick, but I worked it out eventually. Genius indeed.
Warrant Officer




Posts

: 785


Join date

: 2012-02-27


Age

: 49


Location

: Cape Breton Island



Hi StiC,
Yeh it's a bucket list item with no practical use whatsoever. Just speed, good looks and pure fun. If my budget survives retirement, I'll pick one up off lease in a couple of years. I test drove an M4 in 2015 so I know how they handle and the power of the twin turbo six, but on Saturday I was a passenger in the 2018 M4 above. We then drove the M2 (below) and the M6 (engine shot). We had the keys for only thirty minutes per test drive so I wanted to focus on experiencing the car as a passenger. I wanted to focus on the car, rather than the driving.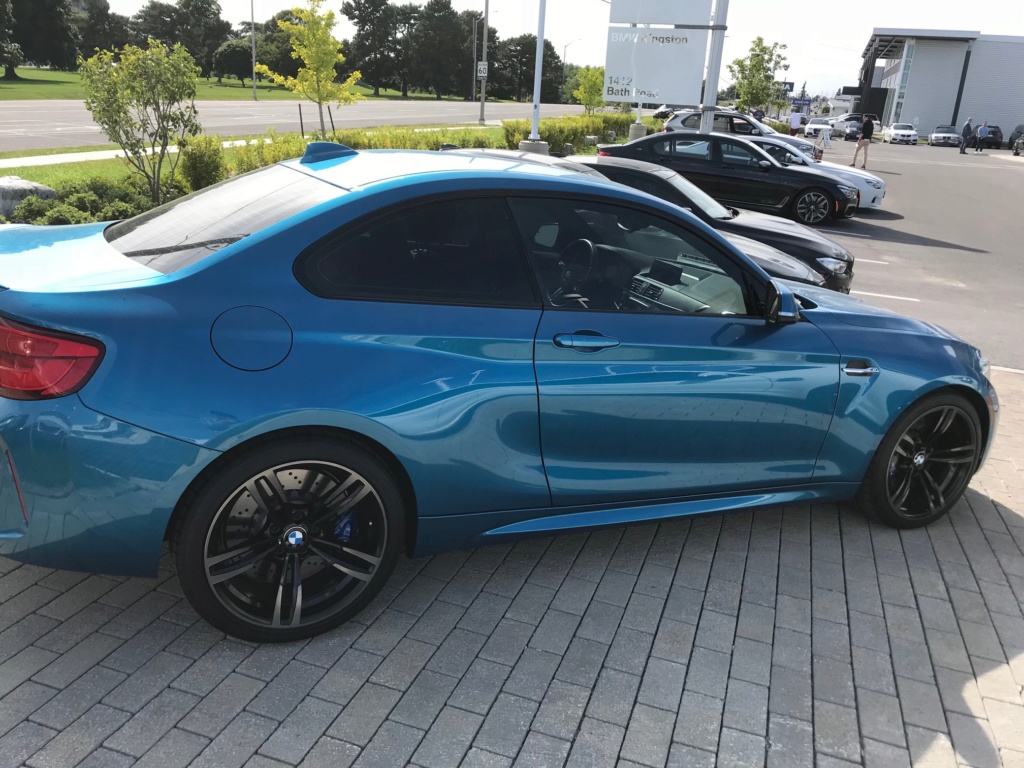 The M2 is a smaller version and has a six speed stick shift (standard trans) whereas the orange M4 in the first post has a Dual Clutch Transmission (DCT) that shifts like a race car. The third drive was in the M6 which is bigger than the first two, but also a lot faster with a big V8 with twin turbos producing something like 570 HP. Scary actually as my buddy was able to break the rear tires loose every time he punched the throttle.
That much fun for no cost was just too good to pass up. But it also had a practical purpose as I could effectively compare all three cars to confirm that the M4 is the one that best fits my expectations.
Page 2 of 2 •

1, 2

---
Permissions in this forum:
You
cannot
reply to topics in this forum